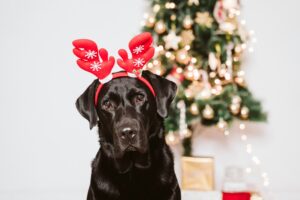 It's no secret that owning a mobile home is different in many ways from owning a multi-story house. In this crazy economy, they're becoming more convenient as an option for homeowners who would like to own property, but can't afford some of the very high prices for houses. They also tend to economize space very well, since you can have multiple bedrooms, a kitchen, a dining room, and a lot of space for a lower cost and without sifting through older houses that might not have those kinds of rooms.
Overall, if you're happy with your manufactured home, then that's what really matters. However, heating that home is what we're going to talk about today. Mobile home heating in Cedar Rapids, IA is a specific topic that requires a bit of attention since it can be different from traditional home heating.
From choosing specific systems to some best practices that can help you stay energy efficient and happy this holiday season.
Replace a System That's Outdated
Here's an important tip, if your heating system is 10-15 years old or older, then it's time for an upgrade. This is especially important in a mobile home since smaller, more efficient heaters might be a better option overall.
Electric Furnaces Are Your Most Affordable and Simplest Option
For homeowners on a strict budget, an electric furnace is probably going to be your simplest and best option. Many mobile homes don't have access to natural gas, so installing a gas furnace is a luxury in most cases. Electric furnaces are usable in almost any home since they just require an electrical connection. And, most efficient electric furnace models are also more affordable than other models on the market.
You Could Always Try a Heat Pump!
Heat pumps represent the next step in electric heating and cooling. They move heat instead of creating it, all using electricity and refrigerant lines. If you're looking to spend a bit more for high-efficiency heating and cooling throughout the year, then it might be time to try a heat pump!
Insulate Your Home
Insulation can go a long way in a mobile home. Try making sure that all doors have insulation where there might be drafty openings. Then, it might be a good idea to also check your windows to make sure that they're constructed out of double-paned glass, which is great for keeping your home insulated.
You can even try to insulate other areas of your home, but we'd recommend consulting with a professional to target specific areas that might be cold or drafty and targeting them with insulation materials that are safe and effective.
Bundle Up and Keep Things Mild
Manufactured homes like mobile homes might not be as insulated naturally as some older, more traditional homes as they were constructed out of materials that are easy to move when the home is initially installed, and many are designed to be moved again if it's needed. This means that materials might be thinner and lighter than the wood or brick that makes up a traditional home.
There's only a certain amount of warmth that can physically be created from your heating system before it starts to go above your budget for utility bills. Instead of paying too much each month for your heating bills and experiencing a stressed-out heater, why not instead set things mild, bundle up, and enjoy lower heating bills? Your system will thank you in the long run!
At Dalton Plumbing, Heating, Cooling, Electric and Fireplaces, Inc., your comfort is our promise! To set up an appointment in the Cedar Rapids area, email customerservice@daltonphc.com, or give us a call at the number above or schedule an appointment online.