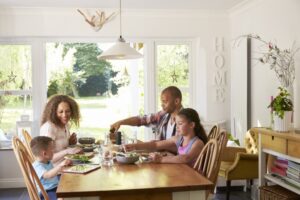 Do you know how clean the air inside your home is? Did you know the quality of the air inside your living space can actually be worse than the quality of the air outside? At least, this is the case if you don't have the right indoor air quality systems and solutions in place.
Homeowners often have an understanding that their HVAC systems have air filters in them. The problem is that these air filters aren't designed for comprehensive indoor air quality problems. Rather, they are designed to protect the HVAC systems themselves from dirt, dust, and other debris that can harm their interior components.
For true indoor air quality maintenance and improvement, you want to look at other, stronger, solutions. Read on to learn what they are!
The Solutions to Your Indoor Air Quality Needs
There may be one perfect solution or a combination of solutions that will help your indoor air quality. This can include:
An Air Purifier
A whole-house air purifier is a system that filters out pollutants such as allergens and other contaminants from your indoor air. A fan draws in the air from your home, and a high-efficiency filter captures the contaminants. There are certainly small, portable air purifiers you can get, but these are really only going to be effective for a room or two. For true comprehensive coverage, you want to have a whole-house air purifier installed.
Having Your Ductwork Checked
Your air ducts are responsible for distributing heated and cooled air throughout your home. So, if they aren't regularly cleaned, they could be circulating pollutants such as dust, dander, mold, and even the household cleaning products you use. It's best to have an HVAC technician check on your ductwork and see if they are damaged, first off, but also if they are dirty.
Getting a Dehumidifier Installed
Humidity breeds mold and mildew growth, which can make even the healthiest person ill as it can trigger respiratory issues. Too little humidity isn't great either! Dry conditions can create problems for your health as well as your property. The ideal relative humidity level in any given home is between 30-50%.
"Is My Indoor Air Quality Bad?"
Fortunately, there are signs you can watch out for that indicate you likely have indoor air quality issues. Catching these problems early means you can give us a call right away to address them. Chronic congestion and increased allergy symptoms can be common signs of an indoor air quality problem.
This can be a little nerve-wracking but congestion and coughing aren't just symptoms of serious illness, they're also symptoms of poor general indoor air quality. The right type of air purifier, like a UV air purifier, can help ensure that clean air is being distributed throughout your living space, and may resolve this issue.
You may also notice increased sneezing or watery eyes. Airborne allergens such as dust, mold spores, mildew, and even pet dander can create allergic reactions like sneezing, watery eyes, and throat irritation.
For professional service on your indoor air quality in Mount Vernon, IA, look no further than Dalton Plumbing, Heating, Cooling, Electric and Fireplaces, Inc.–serving Cedar Rapids and the surrounding area. Contact us today!