Top 10 Reasons to Install a Garbage Disposal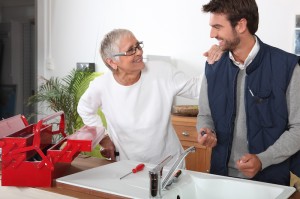 Are you considering installing a garbage disposal in your kitchen?
Here's the top 10 reasons why choosing the cost effective and efficient method of food disposal will improve your health, home, and life, in addition to having an impressive positive contribution to the environment.
1. Standing Food Waste
Old food sitting in your trash is prime real estate for bacteria and viruses. A sink garbage disposal can put potentially putrid waste in it's place, holding disease causing bacteria at bay. A garbage disposal is a more healthy alternative to traditional trash.
2. Garbage Smell
Spoiled food stinks and the odors can linger for days. Garbage disposal is clean, convenient, and won't leave you holding your breath.
3. Low Utility Cost
Modern garbage disposals are electrically efficient and inexpensive to operate.
4. Waste Incineration
Waste incineration can lead to the release of environmentally hazardous gaseous materials. Garbage disposal actively reduces the amount of solid waste incinerated, and limits the distribution of gaseous and particulate pollutants.
5. Waste Transport Emissions
Waste disposed down the drain won't require collection and transport to a landfill. A garbage disposal would reduce the contribution by waste management vehicles to atmospheric carbon dioxide, the number one human contributor to climate change.
6. Methane Emissions By Landfill Waste
Decomposition of organic food waste in landfills releases greenhouse gasses like methane into the atmosphere. Methane is the second largest human contributor to climate change after carbon dioxide.
7. Production of Renewable Methane Energy
Water treatment facilities are increasingly adopting a method of collecting and treating methane gas emitted from food waste decomposition. This process utilizes methane gas as an alternative, renewable energy source. Food put through garbage disposals are a major contributor of organic waste necessary for methane production.
8. Recycled Food Waste Fertilizer
After methane collection, the remaining organic waste is processed and recycled. This product is used in agriculture and home gardening as an effective fertilizer.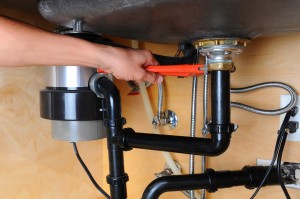 9. Pests
Food waste and odor are major contributors to the attraction of insects and other pests. A sink garbage disposal will eliminate this factor and reduce the appeal of your home to harmful pests.
10. Fewer Trash Bags
Trash bags are non-biodegradable and not environmentally friendly. Reduced waste from a sink garbage disposal will decrease usage of trash bags and further reduce environmental impact.
The convenience offered by sink garbage disposal, in addition to the environmental and health benefits, make this decision easy. A garbage disposal would be a great addition to any home.
Smelling a stink in the sink in your Cedar Falls home? That means you need a garbage disposal, just Call Dalton Plumbing, Heating, & Cooling Inc. at (319) 266-3513, and have an expert install one today!