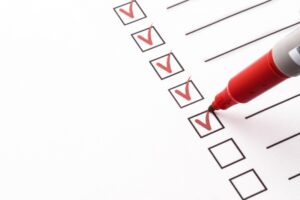 For many homeowners, the decision to purchase an electric furnace over a gas-powered system comes down to safety. It's not that gas furnaces are inherently unsafe. However, there's always going to be a slight risk when gas lines are involved, at least if that gas furnace isn't very well maintained over the years.
Still, though, let's address this assumption that electric furnaces are safer. It's true, they do not post any threat of toxic gas leaks the way a natural gas furnace may. However, electric furnaces are large, powerful, pieces of electrical equipment and have the potential to create problems. Fortunately, problems with electric furnaces are relatively easy to avoid! Read on to learn how.
Have Your System Professionally Installed
No matter what kind of HVAC system we're talking about, we'll always recommend that you have it installed by a professional. This isn't just for safety, but also for the efficiency and even the effectiveness of the unit.
When you trust a licensed and experienced HVAC professional to help you choose your furnace, and then properly size it for your specific living space, you'll conquer the majority of safety issues right from the start! Our professionals work with reliable brands and models that have a history of safety. The last thing you need is a poor installation job from an amateur to lead to short circuits or power surges that could then lead to a fire.
Invest in Annual Maintenance
Maintenance is a biannual service for both your heating and your cooling systems. During this service, our technicians thoroughly inspect, clean, and adjust the components of your HVAC system. We also check for signs that your furnace may need small repairs due to natural wear and tear.
The thing is, you will need occasional repairs. The trick to keeping your electric furnace safe is getting those repairs on the schedule right away and not waiting to address them until you have an emergency on your hands.
Keep the Area Surrounding the Furnace Clear
The exterior of your electric furnace cabinet heats up just like a gas furnace or any other type of heating system. You don't want anything flammable stored near it nor do you want anything that could be sensitive to heat by it–this includes gasoline, piles of newspapers, paint thinner, cleaners, etc.
Change the Air Filter
The air filter that comes with your electric furnace upon installation is in place to protect the internal components from dust, dirt, and other debris that could harm them. When the air filter gets too clogged up, it can restrict airflow and cause the electric furnace to overheat. This air filter should be changed every 1-3 months depending on the type of filter and the level of contaminants in your home.
At Dalton Plumbing, Heating, Cooling, Electric and Fireplaces, Inc., your comfort is our promise! To set up an appointment for furnace installation or any other heating services, give us a call at the number above, email customerservice@daltonphc.com or schedule an appointment online.