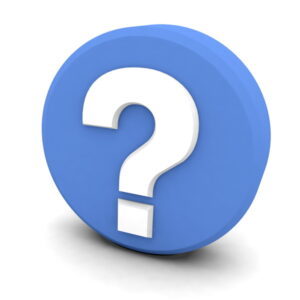 Heat pumps are a great HVAC option for many homes, for a number of reasons! The ability to efficiently heat and cool your living space if of course a great benefit, plus heat pumps save space and money. Something to remember though is that since a heat pump does double the work of a standard air conditioner or furnace, it needs double the care!
This means ensuring that you have maintenance scheduled for the unit twice a year—once in the fall and once in the spring before you need the system the most. This will ensure it operates as effectively and efficiently as possible, for as long as possible. It also ensures that we can check on all the different components of your system to make sure they're operating as they should. This includes the refrigerant line!
Heat pumps are different from standard air conditioners, or from furnaces that don't use refrigerant. They use refrigerant in their cooling process during the summer, but unlike standard AC systems, the process is reversed in the winter to provide you with heat. So, refrigerant is pretty important! But what if your system is losing some?
The Problem with Refrigerant Loss
There's a common misconception about both air conditioners and heat pump systems—that they are supposed to lose refrigerant, like a car loses gasoline. But refrigerant is not a fuel! It's a heat transfer fluid that is vital to the functionality of your HVAC system. When your heat pump is being used to cool your home, the refrigerant draws heat out of the air in your home, and when the heat pump is being used for heating, it draws heat from outside to bring it in. Without enough refrigerant, it can't effectively do either of these jobs.
If your heat pump is losing refrigerant, it means there is a leak, which must be patched up by a professional after the refrigerant is recharged (refilled). But, how do you know if you have a refrigerant leak in the first place?
Signs You Have a Refrigerant Leak
One traditional sign of a refrigerant leak is ice on the evaporator or condenser coil of your heat pump. That said, some ice development on the outdoor unit is normal. Your heat pump has a defrost function to deal with this. But, if the outdoor unit or the coils is encased in ice, you have an issue. And this should not be removed by the homeowner. First off, this won't resolve the refrigerant leak, and secondly, you can end up damaging your HVAC system even more.
Another sign of a refrigerant leak is a hissing or bubbling sound coming from the system. This can be pressurized gas escaping from the system, or even refrigerant when it's in liquid form.
Last but not least, a final sign that your heat pump may be leaking refrigerant is that it's not adequately heating (or cooling) your home. Now, this could alternatively be a problem with damaged ductwork. But you won't know for sure until you give our team a call.
At Dalton Plumbing, Heating, Cooling, Electric and Fireplaces, Inc., your comfort is our promise! To set up an appointment, give us a call at the number above, email customerservice@daltonphc.com or schedule an appointment online for heating repair in Hiawatha, IA and beyond!