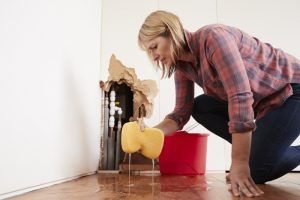 There are certain home improvement jobs that you can do on your own, but we don't necessarily encourage DIY-plumbing repairs, unless it's just a "quick fix" until you can get a professional plumber in to take a look.
The fact is, plumbing jobs aren't easy. They require licensed professionals to handle most jobs more difficult than replacing a washer in a faucet or tightening a connection. When you need professional plumbing in Cedar Falls, IA, we're the team to turn to. You should call one of our professional plumbers when you want:
A Trained and Licensed Plumber
Plumbing is an established vocation, and one that takes years of training to reach the point where a plumber can solve almost any plumbing problem in a home. Your plumber should have a state contractor's license to prove they're professionals, and should be able and willing to share their credentials with you.
A Plumber with the Right Tools for the Job
The plumbing tools you can find at a hardware store or online might look awesome—after all, professional plumbers use many of these same tools. But there's an important difference. Professional plumbers know which tools to use for which job, and how to use them correctly. They also have special tools that aren't easily available to the average consumer, and/or are prohibitively expensive.
Emergency Services
When a plumbing problem happens, it's rarely at a convenient time for a homeowner. Prompt action is critical for almost all plumbing issues, like a broken pipe that starts pouring water into a house, or a complete loss of hot water.
Neither a DIY job nor an amateur is going to be good enough in this case. Not all professional plumbers offer 24/7 emergency services, but when you rely on one who does, you won't have to wait long for the problem to be completely resolved and your plumbing system back to normal.
Permanent Solutions
Licensed and experienced plumber don't just look for the quick fix to resolve your plumbing troubles, whether it's a leak or low water pressure. Professional plumbers provide long-term solutions to plumbing issues that last for years. For instance, a plumber won't just unclog your sink and call it a day. They'll use tools such as a hydro-jet to make it less likely that clogs will build up again in the future.
Comprehensive Plumbing Services
Licensed and trained plumbers are able to take on many different types of plumbing jobs. Whether it's a basic leak repair you need or whole-house repiping, a professional will be able to help. We bring knowledge of many tasks, which allows us to find the source of problems and solve them at their core.
So if you have a plumbing problem like low water pressure, and you know you have a leak in a pipe under a sink, we won't just repair that leak and call it a day. We'll dive deeper to determine where the issue really lies. For instance, if you have low water pressure throughout your entire home, we may be looking at a main water line leak or blockage—something we are well equipped to handle.
At Dalton Plumbing, Heating, Cooling, Electric and Fireplaces, Inc., your comfort is our promise! To set up an appointment, give us a call at the number above, email customerservice@daltonphc.com or schedule an appointment online.