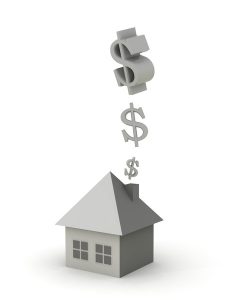 As cooler weather slowly but surely warms up, we're almost ready to shut off our heating systems and turn to our air conditioners to keep us comfortable instead. With all this HVAC use throughout the year, it's only natural that you want to find ways to save money—particularly since your HVAC systems account for about half of all your energy costs!
Whether you'd like to put money in a savings account or actually spend it on something enjoyable—like a vacation—every little bit of savings can help. So you may be surprised to find that you could be making mistakes with your HVAC system that are actually costing you.
Skipping Maintenance
There's no substitute for professional maintenance. Sure, there are a few maintenance tasks you can—and should—complete on your own. This includes changing your air filter every 1-3 months, and ensuring that your outside unit is free of obstructions that can be obstructing airflow.
However, to keep your cooling system performing as efficiently and effectively as it should for as long as it should, you'll need a trained and experienced HVAC technician to fully inspect and clean your heating or cooling unit. We'll make any necessary adjustments, as well as recommendations for repair. Tackling smaller repair needs now saves you even more money since you'll be at less of a risk for a costly emergency later on down the line.
Utilizing Outdated Systems
If your air conditioner is in good working order and is less than a decade old, you likely have nothing to worry about, especially if you've had that said system professionally maintained on a regular basis. But any system older than this cannot possibly perform as efficiently as a newer system.
Systems on the market today are required to have higher SEER (Seasonal Energy Efficiency Ratio) ratings than systems of the past. This means by not upgrading your older HVAC system, you're actually doing a disservice to your budget and the performance of your heating or cooling system.
Not Accounting for Thermostat Performance
Did you know that older, manual slider thermostats are probably not even reading the temperature of your home correctly? By simply upgrading to a digital thermostat, you'll instantly have access to more accurate temperature settings, which means saving energy and money.
Additionally, thermostat problems can impact the performance of your air conditioner overall. Sometimes people mistake AC or heater issues for what's actually a thermostat malfunction. We offer a number of thermostat models for installation—ask us about our selection today.
Neglecting Overall Home Efficiency
Insulation plays a big role in how efficiently your heating or cooling system can function. In addition to actual insulation, you can add insulating components to your home. For example, curtains do a lot to keep heat in during the winter, and keep radiant heat out during the summer. And don't forget weatherstripping—when properly installed around your windows and doors, you won't need to worry about losing valuable conditioned air.
Your comfort is our promise! To set up an appointment for quality Cedar Falls, IA HVAC services, simply contact Dalton Plumbing, Heating & Cooling, Inc. today.