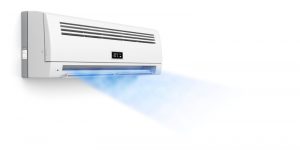 We probably don't need to tell you that in our area, effective and efficient cooling is an absolute necessity. For some homeowners, who may not have had a central unit installed in their home when they moved in, this means getting by with noisy window units. But do these actually do an effective job of cooling? Fortunately, there is another option—the ductless mini split.
Ductless systems are among the most reliable home cooling solutions there are, and are made just for those of us who don't have ductwork installed in their home, or whose homes cannot accommodate the placement of air ducts. So, should you invest in a Waterloo, IA ductless system installation?
Ductless Systems are Reliable
Ductless cooling—and heating!—is so reliable because the system is built to the same efficiency and performance standards as a traditional heat pump (an air conditioning system with heating capabilities). A refrigerant line runs between the outdoor and indoor components of the system—allowing for very minimal home construction to accommodate the system.
This refrigerant moves heat out of the air in your home and releases that heat outside. The outside unit contains a fan and a condenser coil to help heat dissipate into the air. And the inside blower unit is mounted high up on the wall and controlled by a central thermostat. In fact, you can have multiple indoor blower units all throughout the home, and a thermostat to control them altogether or separately.
Like we mentioned above, ductless systems operate on heat pump technology, so this means that they can run in reverse to provide efficient heating as reliably as they cool.
Going Ductless Brings Many Advantages
Still not convinced that going ductless is right for you? You'll benefit from it if you don't already have a central duct system, or if your air ducts are dilapidated and would require a lot of work, or even if you're just sick of using room air conditioners or window AC units that don't allow you much efficiency or comfort.
Additionally, if you are renovating a home and need alternatives to extending the central air conditioning system into an area that won't accommodate ductwork, then a ductless cooling system is the perfect alternative.
It is true that a ductless system isn't right for everyone—for instance, if you have a studio apartment or a smaller one story house, it may not make much sense. But if we've described your home and situation above, it's well worth your consideration.
Keep reading to learn more about what a ductless system affords you:
The same reliable central cooling and heating that you'd expect from a central heat pump—but without the costly or inconvenient home renovations.
A thermostat for whole house climate control, or individualized zone control, which means fewer family arguments about what the temperature should be.
More efficiency than a window AC system and many central air conditioners.
Better air quality and less chance for air leakages due to the lack of ductwork.
At Dalton Plumbing, Heating, Cooling, Electric and Fireplaces, Inc., your comfort is our promise! To set up an appointment, give us a call at the number above, email customerservice@daltonphc.com or schedule an appointment online.