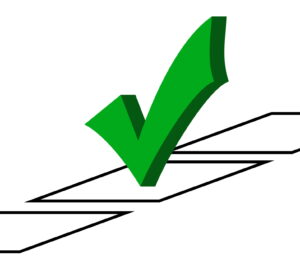 The answer might seem simple when you ask us. You need AC service any time your air conditioner exhibits any strange noises or problems that require fixing. While this sounds easy enough, it's actually a lot more complicated than that.
For instance, what exactly is a problem? Is that little squeaking noise in an otherwise perfectly fine air conditioner an issue? Or what constitutes a bad noise when compared to good noises, like the sound of air coming from your air vents? These are all good questions, and ones that make this process a lot harder for homeowners than many people initially think.
Even a customer who might have an otherwise working air conditioner could see a terribly high energy bill every month–which constitutes a definite need for AC service in Cedar Falls, IA. These things require a bit more thought, which is what we're going to cover today.
1. Not Right Now
It's okay to sometimes admit that you might be a little overeager to notice a problem. We do this a lot with our pets or kids, constantly inspecting them thinking that cut might be infected or that they might have the early signs of a stomach bug. In reality, they're fine and we're just worriers.
Sometimes the same thing can happen for an air conditioner.
That whooshing noise it makes when it blows ait into your room? Completely normal. The higher than usual energy bill that arrived this month? Normal, if you take into account the record-high temperatures we've been getting. Even a blemish on the casing of the system might be normal if it's just leftover from dirt, pebbles, or debris from a storm.
2. Minor Issues
Here's where we cross the line into an actual issue. These are the sounds that are not quite normal, like buzzing, constant clicking, rattling, clanging, and grinding. These sounds might not spell imminent disaster, but they can quickly snowball and compound into worse problems that get more expensive to fix.
Also, if your air conditioner costs a lot more to run now than it did last year after comparing bills, then you might have an issue that needs addressing. These issues still require professional repairs, even if you don't think so at the moment.
3. Major Issues
Major issues can be anything from a worse problem than mentioned previously. This includes a loud and unnerving noise, a foul odor, a system that overheats and shuts down, or even an air conditioner that can't meet the setting on your thermostat.
Major issues are the unforgettable, unmistakable ones that are pretty easy to detect. Then, you should immediately call for repairs.
4. Full System Breakdown
Well, this point is a bit self-explanatory. If your air conditioner isn't working at all, then that's still a major problem (albeit worse than a major problem). Sure, you could leave it alone, but when the hottest day of the year arrives this year, you'll be regretting that decision wholeheartedly.
Do yourself a favor and at least call for a diagnosis when it gets to this point. Then you can evaluate whether or not it's worth it to invest in the repairs to get your system back on track.
At Dalton Plumbing, Heating, Cooling, Electric and Fireplaces, Inc., your comfort is our promise! To set up an appointment in the Cedar Falls area, give us a call at the number above, email customerservice@daltonphc.com or schedule an appointment online.