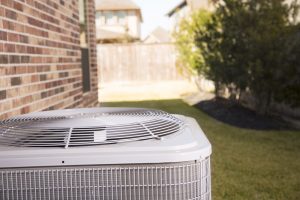 The official end of summer is near, with many of us still using our air conditioners on a regular basis. The last thing you need right now is a sudden air conditioner breakdown and a repair call when temperatures are still fluctuating. Of course, if you had maintenance done—one of the most important AC services in Cedar Falls—then it's less likely this will occur.
But if you do notice signs that your air conditioner is in disrepair, it's best to take care of those repairs now, rather than waiting until next year when you need your cooling system again.
The fortunate part of all of this is as long as you know what to look for, most AC system repair problems give out signs and symptoms well before they force the air conditioner to break down. While you should never attempt to formally diagnose (or repair) a problem by yourself—they contain potentially harmful components, such as chemical refrigerant—you can fairly easily spot the signs that you need air conditioning repair, and take the appropriate steps from there. These signs include the following:
Low Airflow: Air that isn't moving through your vents with the speed you expect can be an obvious problem. It typically means that cold air is trapped in the system, which can eventually cause the coils to freeze and create more problems. Reduced airflow means your system is working harder than it has to in order to cool your home, raising strain and bills accordingly.
Reduced Cooling Levels: Factors such as overheating components, damaged ductwork, or refrigerant leaks can all reduce your system's ability to cool the air in your home. You can detect this problem simply by noting if the air coming from your vents is warmer than usual. This is an issue for the same reason that low airflow is—it forces your AC system to work harder to do its job.
Short-Cycling: this is the process where an air conditioning system turns on and off numerous times throughout the day without running very long in the interim. Air conditioners use more energy turning on and turning off than they do simply running, which is why you want yours to run for at least 15 minutes at a time. Otherwise, it's typically the sign that something is seriously wrong.
Odd Noises: An odd noise can describe anything outside of what you normally hear from your air conditioner as it operated—humming, moaning, buzzing, clanging, booming, etc. These sounds may start and stop in time with the starting and stopping of the air conditioner, and should never be ignored.
Higher Energy Bills: Sometimes, an air conditioner problem won't show any obvious signs, but will translate into excess energy being consumed. In these cases, you'll likely notice the problem by spotting an unexpected spike in your monthly energy bills, particularly if you haven't been running your AC system any more than you did this same time last year.
At Dalton Plumbing, Heating, Cooling, Electric and Fireplaces, Inc., your comfort is our promise! To set up an appointment, give us a call at the number above, email customerservice@daltonphc.com or schedule an appointment online.