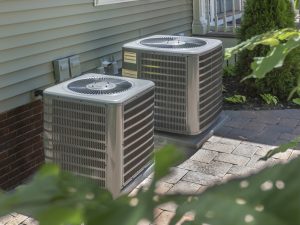 When you need quality air conditioning repair service, we'll be there for you! But, what if we could help you avoid the need for some seriously annoying repairs? Repairs that might have been avoided with professional installation. If you had your air conditioner installed by a general handyman, or you're thinking of installing an air conditioner yourself, please read on to learn about the repair needs you might run into as a result.
Too Much Refrigerant
When your air conditioner is installed, it has a precise amount of refrigerant in it. This is called the refrigerant charge. This refrigerant charge should remain the same throughout the lifespan of the system—that's right, refrigerant is not something that needs to be refilled on a routine basis, so please do not let an amateur handyman tell you that it does.
If an air conditioner is overcharged with refrigerant, however, it means trouble for your cooling system. It creates a negative change of pressure in the system, which will damage the components within. It also puts your compressor at risk of cold refrigerant entering it—this is called "slugging"—and mixing with the oil, which will lead to the compressor burning out.
Unfortunately, once the compressor is done for, it's usually in your best interest to replace the entire system. How can you tell if your system is suffering? Check for signs like:
Unexplained increase in your energy bills.
Frost or ice developing on the coils.
Squealing coming from the compressor as your air conditioner runs.
These are all signs that something is amiss, and at least that your air conditioner is running inefficiently. It's absolutely worth a call to our pros, even if it is to rule this out as the problem.
Short-Cycling
Okay, so short-cycling isn't unique. In fact, it's a common symptom of many different air conditioning problems. But one of those problems could certainly stem from installation.
If you've just had an air conditioner installed, listen up—literally! Is your air conditioner's compressor turning on, turning off just a few minutes later, and then cycling back on a few minutes after that? This is too often, and this is what we're referring to when we talk about short-cycling.
When the installation is to blame, it means that your air conditioner wasn't properly sized. Most homeowners understand that a system which is too small for their home isn't powerful enough to cool the space. But fewer homeowners realize that bigger is not always better, and can be just as detrimental to the performance of their system.
The problem is that too large of a system is too powerful. It reaches the desired temperature set on your thermostat too quickly, so the compressor stops running. But it doesn't run long enough to effectively remove all the heat from your living space so that temperature quickly rises again. This is hard on the system and will cause operational problems, including a shortened lifespan.
At Dalton Plumbing, Heating, Cooling, Electric and Fireplaces, Inc., your comfort is our promise! To set up an appointment, give us a call at the number above, email customerservice@daltonphc.com or schedule an appointment online.