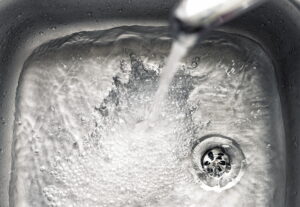 Think you don't have to worry about drain clogs? Figure that when one happens you can just reach for a bottle of store-bought liquid drain cleaner? Think again!
Unfortunately, these harsh chemical "solutions" are anything but a solution for clogged drains. Sure, they may temporarily relieve a clog like a build-up of hair or soap scum. But in the long run, they're going to do more damage to your pipes than they are good. This is because of the caustic ingredients they're made up of.
When you do have a drain clog, the best thing you can do is call on our team for professional drain cleaning, which we will elaborate on below. In the meantime, read on to learn how to prevent drain clogs to begin with.