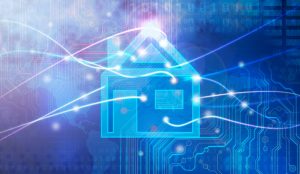 There are a good deal of homeowners who believe they can go without whole-house surge protection, or don't even think about it at all. If you're one of those homeowners, we urge you to read on and learn about why this is so important. Within the last couple of decades, we have all become more and more dependent on electronic devices and high efficiency appliances. When you couple this with inclement weather—particularly thunderstorms—the risk of power surges increase.
But surge protection is not just storm protection! Surges pose a serious threat to your appliances, electronics, and your home in general, even when it's not storming outside. And you might think that you can just get by with a small, portable surge protector you can buy at the hardware store (a power strip), but this doesn't give you comprehensive protection—not the kind of protection that a professional Waterloo, IA electrician can give.
Does It Have a Circuit Board?
Then it need surge protection! This includes your heating and cooling systems, your clothes washer, dryer, any entertainment equipment and appliances, and even your LED lighting. The level of technology we plug into our homes these days is increasing, and it all needs protection.
Another important factor to keep in mind about the power strips we mentioned above is that it's nearly impossible to get every single electrical component in your home plugged into them—like your washer, dryer, and HVAC units. As such, it's estimated that the average household may have as much as $10,000 worth of unprotected electrical equipment, without the right kind of surge protection.
Power Surges Can Happen without Your Knowledge
And they often do. If you're like most people, you might associate power surges with lighting. And yes, the biggest and most apparent power surges often do happen alongside a thunderstorm that produces lightning. But it's actually pretty rare that one large surge will take out your electronics and appliances all at once.
The concern is the accumulation of mini-surges that happen due to things like your generator and air conditioning systems—they introduce small surges into the electrical lines running through your home over time, until eventually they cause other appliances to malfunction and fail.
When you have whole-home surge protection installed right at your circuit breaker, you're ensuring that your entire electrical system is protected. When an AC unit or generator sends a surge back to your electrical panel, it can result in damage to the whole panel, and subsequently the systems attached to it. At least, that is the case without adequate surge protection.
How Much Surge Protection Do You Need?
We'll help you figure that out. It takes the right type of surge protector to truly protect your home and the appliances within it. A small surge protector system can be installed directly into your electrical panel, where it will stem the flow of electricity when the power surges.
You may, however, have a need for a larger and more powerful surge protector. In this case, we may install the system outside of your electrical box, if that's what's needed. No matter what type of whole-house surge protector you end up with, it's vital that you have it professionally installed by trained and experienced technicians, in order to ensure your safety and the safety of your property.
At Dalton Plumbing, Heating, Cooling, Electric and Fireplaces, Inc., your comfort is our promise! To set up an appointment, give us a call at the number above, email customerservice@daltonphc.com or schedule an appointment online.