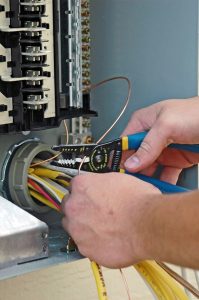 Of all the things you think about when it comes to homeownership, the state of your electrical system is probably pretty low on the priority list. That is, until you have an issue with an appliance or outlet, or experience a blackout. The thing is though, you don't want to wait until something goes wrong to actually address the issue. This can leave you in a worse position than preventing it to begin with.
And electrical problems can be prevented. It just takes you knowing the signs that your electrical panel needs an upgrade. With the addition of so many electrical devices, components, and chargeable devices, this is important information to have on hand. Read on as we uncover some of the problems that are clear indicators it's time to pay attention to your electrical panel!
Constantly Tripped Circuit Breakers
Usually, the most interaction any given homeowner has with their electrical panel is to reset a circuit after it gets tripped, which literally means opening the panel door and switching a switch from off or the midsection to the "on" position.
Usually, a circuit breaker gets tripped because the circuit got overloaded. If that same circuit keeps tripping, try unplugging a few things if you can before resetting the circuit breaker again. If the panel keeps tripping the same circuit after this, you can certainly have a bigger problem on your hands.
The Smell Of Smoke or Burning
This should be an apparent sign that something is wrong, but it's still one we want to share. Your electrical panel is designed for safety, so small electrical fires may happen and they'll be extinguished right away. But that doesn't mean you should let it continue!
If you notice the smell of smoke or burning around your circuit breaker panel, the best thing you can do is call our team for an inspection. YOu may be ready for an electrical panel upgrade.
Circuit Breakers Fail to Reset
So what if instead of constant tripping, you have a circuit breaker that won't reset or multiple circuit breakers that won't reset? This can be caused by a number of things, and none of them should go unaddressed. Be sure to get in touch with our professional electricians for a resolution.
A Buzzing Sound
Your electrical system should never buzz. If this sound is coming from your electrical panel, it means there is too much power flowing through the circuit. This can be accompanied by circuit breakers that won't trip, and this is the recipe for a serious emergency. Circuits that have too much power flowing through them can lead to melted wiring, electrical fires, and injury.
It should be noted too that if you hear buzzing coming from anywhere in your home, it's best to call a home services professional, such as a member of our team. We can get to the bottom of the noise and make sure you're running your home efficiently and safely.
At Dalton Plumbing, Heating, Cooling, Electric and Fireplaces, Inc., your comfort is our promise! To set up an appointment with our Waterloo, IA electricians, give us a call at the number above, email customerservice@daltonphc.com or schedule an appointment online.