What To Look For When Hiring a Heating & Cooling Company
The three main important criteria to consider when choosing a heating and cooling company are license, insurance and experience. Jobs involving the heating and cooling of any structure can get quite complex and should be taking seriously. There are secondary criteria that can be acknowledged, but these 3 are what ensure that the job is done right the first time around. This article will illustrate why they are important from the home and business owner's perspective.
License
When a business or home owner is able to get away with hiring a non licensed and accredited company or individual to do a plumbing job satisfactory, is not usually the same for heating and cooling. This aspect of the home is usually quite complex, and if the home or business owner doesn't think responsibly, the possibility of having a the incident reoccur or left incomplete is highly likely. When choosing the right company for your heating and cooling job, a home or business owner should probe the company's website and verified that they possess the required license and accreditation. This should be done prior to confirmation with that particular company's hiring.
Experience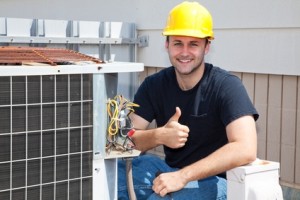 This is also another area that will go unrecognized by a home or business who are in need of emergency heat and cooling repairs made to their building. An inexperienced worker could cause extra damages or incomplete repairs to a heating and cooling system. It takes many years of training and practice to become a specialist in the HVAC industry. Hence, a low price should not be the main criteria what choosing a heating and cooling specialist. If this is done, it could end up costing the home or business owner much more that they bargained for in the long run.
Insurance
This is also an overlooked, yet important aspect when choosing the right heating and cooling company to do the job. Even though the job might seem simple, the fact that employees are working amongst highly pressurized pipes and line, the homeowner should ensure that company has insurance. This insurance should cover both the heating and cooling specialist and the residents/employees of the structure, if an unexpected incident of injury should arise. Allowing a HVAC company without insurance to work for your home or business can be quite risky. If a faulty workmanship should damage the workman or anyone else on your property, you stand the chance of getting sued by these individuals.
We want to make sure our Cedar Falls customers are happy, so leave the heating and cooling projects up to Dalton Plumbing, Heating & Cooling Inc. Don't delay and call (319) 266-3513 today!