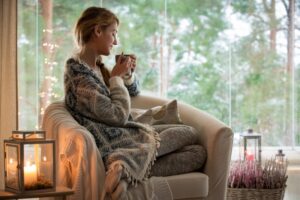 Winter is definitely still plugging along, and we will all need our furnaces for several weeks still. So, what kind of shape is yours in? Is it ready to get you through the rest of winter? If you had it professionally maintained this past fall, and took care of any pending repair needs at this time, then you can probably say with confidence that yes, your furnace is going to make it through just fine.
But what if you skipped maintenance, have an aging furnace, or simply don't know the signs that you might need repairs on your furnace?
Well, that's what we are here for! We want to help you ensure that your furnace will, indeed, last through the rest of the heating season. One of the best ways to do this is by staying on top of repair needs, even though you might stop using your furnace as much in a few weeks. Read on as we uncover the signs that it's time for you to call for this service.
Loud or Unusual Noises
If you're using a furnace for your home heating, you'll always hear some sounds when it's running. This will include a rush when it starts up, potentially a gentle rattling of ductwork as the temperature fluctuates inside of it, and the whoosh of air going through the vents.
But if you hear anything that's outside of the normal day-to-day sounds, it's cause for concern. This can include noises such as clanging, banging, or even excessive clicking as the system cycles down. Clicking can be an indication that there's a crack in your heat exchanger, and the clicking comes from that heat exchanger contracting as it cools down–this could end up being a really dangerous problem, so it's important not to ignore it!
Strange Smells
The only time you should ever technically smell anything coming from your furnace is the very beginning of the heating season. You'll usually smell dirt and dust burning off of the jets and the heat exchangers when you turn on the system for the first time. This won't be the case if you had the system maintained, and it is thoroughly cleaned during this service, but it's still a possibility.
When you should worry is when the smell doesn't dissipate after a day or two–especially if it is an acrid odor. This can mean that you have damaged electrical components that are smoldering, or even a natural gas leak (which will smell like rotten eggs). Remember, even gas furnaces have electrical components, so even if you know you don't have a gas leak, it's still worth having your system checked!
Short-Cycling
Short-cycling is when a furnace (or an air conditioner, for that matter) cycles on and off rapidly instead of completing a full heating (or cooling) cycle. Not only is short-cycling the symptom of an already existing problem, but it can also cause further problems, exacerbating wear and tear.
At Dalton Plumbing, Heating, Cooling, Electric and Fireplaces, Inc., your comfort is our promise! To set up an appointment in the Cedar Falls area, give us a call at the number above, email customerservice@daltonphc.com or schedule an appointment online for quality heating repairs and more!