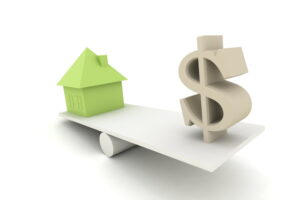 Cedar Falls Utilities recently alerted customers that natural gas market prices are expected to increase, impacting utility bills during the upcoming heating season. These prices have more than doubled from this same time last year, which has increased the cost for utilities throughout the country to purchase natural gas that is provided to customers.
The good news is that Cedar Falls Utilities has agreements in place that shield customers as much as possible from price volatility, working with their gas supplier to stabilize daily and monthly gas prices.
But what does this all mean for you, our customers? You certainly aren't going to go without using your heater over the coming months, right?
Read on as we uncover some ways you can use your gas-powered heating system, and water heater, more efficiently and potentially mitigate too much of a financial loss from these rising utility costs.
Use a Programmable Thermostat
If you're not doing so already, now is a great time to install and use a programmable thermostat. This allows you to set your heater to come on at a certain time, instead of leaving it on all day even when you aren't home. You may even consider an upgrade to a WiFi or smart thermostat, which learns from your heating and cooling preferences and adjusts accordingly.
Also, you may want to lower your thermostat too to prevent your heater from cycling on more than it needs to. People often think that blasting their heater will make the home warm up faster, but all it actually does is make the heater run longer, which is inefficient and will end up costing you more than necessary.
Utilize Other Forms of Warmth
Did you know that your HVAC systems account for half of all the energy use in your home? Even without rising gas prices, it can seem prohibitively expensive to run your heater. It shouldn't be this way, though!
What are some other ways that you can bring in ambient warmth? Well first off, you can leave the blinds and curtains open to south-facing windows and bring in the radiant heat of the sun. You can also cook some meals using your oven and stovetop and heat up the home that way. If you have heat-producing lights, you might want to use these more too.
The idea isn't to replace your heater of course, but rather to allow you to adjust your thermostat down a few degrees so the heater doesn't have to run as much.
Ensure Insulation Is in Good Shape
Home insulation is designed and installed to prevent heat transfer. This means that in the wintertime, it keeps the heat from your heater in your home longer, so your furnace or heater doesn't have to run as often throughout the day. Is your insulation in good shape though? Over the years it can suffer from moisture damage, damage from rodents, or if it wasn't adequately installed to begin with, you could have missing insulation in places that really need it.
Have our technicians take a look and we'll be able to recommend the best insulation solutions for your specific living space.
At Dalton Plumbing, Heating, Cooling, Electric and Fireplaces, Inc., your comfort is our promise! To set up an appointment, give us a call at the number above, email customerservice@daltonphc.com or schedule an appointment online for professional heating services in Waterloo and beyond.