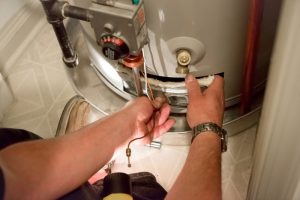 It may still officially be the season for snow, but spring will be here soon enough and we all know how quickly the temperatures can increase once that happens. Once things start warming up, you'll be using your heater less and less. Therefore, if you have any Waterloo, IA heating repair needs you'll probably be tempted to put them off until next year if they don't seem that severe.
Unfortunately, one of the biggest mistakes homeowners make is neglecting their end-of-season heater needs. Ignoring your heater when work needs to be done can be harmful to the system itself, for one. Also, if you have a gas-powered heater then ignoring it can be a safety hazard.
Do You Need Heating Repairs?
Of course, if you want to take care of heating repair needs ASAP, then you first need to know that you have heating repair needs. If you detect any of the following signs, then it's time to reach out to our HVAC pros.
Your heater is making banging, groaning, or whining sounds.
The heat isn't coming through as powerfully as it should be, even when you turn your thermostat up.
Your energy bills have spiked versus what you were paying last year, despite comparable use.
Your gas-powered furnace's pilot light is burning yellow.
Your furnace is struggling to stay on, turn on, or turn
What Causes These Symptoms?
The above-mentioned symptoms can be caused by a number of issues. It may be that you have a problem with your thermostat, and not the actual heater at all. This may be a minor thing, but definitely not an issue you want to ignore. After all, you'll need an effectively operating thermostat to control your air conditioner on a regular basis soon enough.
Other potential heating repair needs come from breached ductwork, clogged air filters, or even electrical faults in the heater's mechanical system. Ignoring these problems can cause them to become worse. It's best to manage heating problems as soon as they present themselves. This way you can prevent bigger, more expensive heating emergencies in the near future.
Can Heating Repairs Be Prevented?
We're glad you asked—yes, they can! Of course, not all HVAC problems are completely avoidable. However, by scheduling maintenance at least once a year—or twice a year for a heat pump system—you can significantly reduce the risk of most heating system problems.
Maintenance helps ensure that your heating system will continue to function as efficiently and effectively as it's meant to, for as long as it should. It's also during your maintenance session that our team will alert you to any small issues that can crop up. Addressing these issues now is much more beneficial than waiting and risking a bigger emergency, as we mentioned above.
Another important part of maintenance that helps fend off repair needs is the thorough cleaning it receives during this service. Over the years, dust and debris settle on the coils and other components of your heating system, causing it to work less efficiently than it should.
At Dalton Plumbing, Heating, Cooling, Electric and Fireplaces, Inc., your comfort is our promise! To set up an appointment, give us a call at the number above, email customerservice@daltonphc.com or schedule an appointment online.