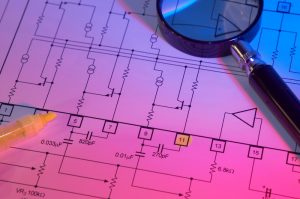 If you've had a circuit breaker here and there, or perhaps have noticed lights flickering somewhere in your home from time to time, you may not worry right away. But if you have an older home with an equally old electrical system, it may very well be time for concern.
Electrical problems can be serious, even if their relatively benign symptoms don't make it seem that way. The fact of the matter is, electrical fires account for hundreds of injuries, and even fatalities, every year—and many of them can be prevented.
It Could Be Time to Upgrade Your Electrical System
Upgrading your home's electrical system when needed could reduce the risk of electrical fires or even electrical shock, but how do you know if your home actually needs one?
You won't always be able to tell on your own. However, but calling in a licensed professional electrician in Waterloo, IA, you can have the peace of mind that it will be adequately checked and your electrical problems will be resolved. We've shared some signs that you need an electrician below—be sure to give us a call for inspection as soon as you notice any of these indicators.
You're constantly resetting breakers or replacing fuses.
You have lights that frequently flicker or dim, even if it's only occurring when you're using another appliance. This is a sign that the circuits are overloaded, when they shouldn't be.
You notice light switches and/or electrical outlets that are hot to the touch.
Light bulbs are burning out way too soon.
You hear buzzing coming from light fixtures, walls, or even the circuit breaker panel.
You detect a burning smell from outlets, or anywhere in your home.
You've seen signs of sparks when you plug something in, or get shocked.
My Home Isn't Symptomatic, Do I Still Need an Inspection?
So let's say that you aren't actually experiencing any obvious electrical problems at the moment—perhaps just the occasional tripped circuit breaker or blown fuse. You still may want to have a professional electrician check on your home, just to be sure that your wiring is in fact, safe. This is particularly true if any of the following apply to your living space:
Your home was built several decades ago, and you've just moved in and don't know when the last electrical inspection was.
You utilize a lot of power strips and/or extension cords.
You've installed new fixtures that require a lot of voltage.
You have outdated two-pronged outlets throughout your home. (GFCI outlets are needed for rooms that use water, such as bathrooms, kitchens, and laundry rooms.)
Once our electricians conduct a proper inspection, we can help you decide what the next best step is. It may be that you only need a new circuit breaker, but it could also be that your home isn't drawing in enough amps to accommodate the increasing electrical demand—meaning you might need to replace and upgrade your electrical panel.
At Dalton Plumbing, Heating, Cooling, Electric and Fireplaces, Inc., your comfort and safety is our promise! To set up an appointment, give us a call at the number above, email customerservice@daltonphc.com or schedule an appointment online.