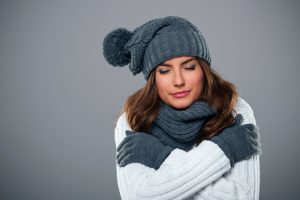 Spring is officially upon us, and even though recent weeks have shown us the last of winter temperatures, soon enough the weather will warm. When that happens, you want to make sure that your air conditioner is well prepared by scheduling maintenance and any repairs you might need, too. However, that doesn't mean you should forget about your heating system just yet!
In fact, if you have any needs for furnace repair in Waverly, IA, it should be at the top of your mind. After all, neglecting your heater when it needs work done can be detrimental to the system, leaving you in a lurch next fall. Additionally, there are safety concerns when talking about a gas-powered heating system.
Signs You Are in Need of Heating Repairs
Of course, in order to get heating repairs on your schedule, you need to know they're necessary! If you notice any of the following indicators, then it's time to reach out to our heating technicians.
Your heater is making groaning, banging, or whining sounds.
The heat isn't coming through as powerfully as it should, even when you turn the thermostat up.
Your utility bills have increase from this time last year, even though your heater use is comparable.
You have a gas-powered furnace and:

It's pilot light is burning yellow.
It is struggling to turn on or stay on.
It keeps running without shutting off.
What Do These Heating Repair Indicators Mean?
There are a number of reasons your heating system might be displaying one or more of the above-mentioned issues. It could be as simple as a thermostat problem, and not a problem with your heater at all. Even though this isn't a complex issue, it's not one you should ignore. After all, you're going to need an efficient thermostat to control your air conditioner on a daily basis very soon.
Other potential heating system problems include damaged air ducts, clogged air filters, or electrical faults in the heater's mechanical system. Neglecting these problems can cause them to become worse. It's best to tackle heating problems as soon as they crop up. This way, you can avoid larger, costlier heating emergencies later on down the road.
Preventing Heating Repair Needs
Not every heating system problem can be prevented, but you can certainly reduce your risk. The best way to do this is by scheduling maintenance at least once a year—or twice, if you have a heat pump system. During your heater tune-up, our professionals will fully inspect and clean your system, making any necessary adjustments.
This service helps ensure that your heater will continue to operate as effectively as possible throughout its lifespan. Additionally, during the inspection portion of your maintenance appointment, our staff will alert you to any small problems. Addressing the problems now is much more beneficial than waiting and risking a larger emergency, as we mentioned above.
At Dalton Plumbing, Heating, Cooling, Electric and Fireplaces, Inc., your comfort is our promise! To set up an appointment, give us a call at the number above, email customerservice@daltonphc.com or schedule an appointment online.