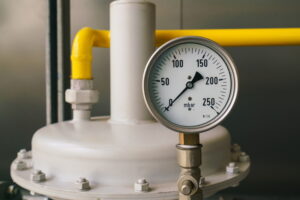 There are many things in life that are understandably debatable. Should you have pineapple on pizza? Is the second week of November too early to start listening to holiday music? Should you schedule maintenance for your boiler?
Before you shout out a resounding "NO!" for all three of these, we have to urge you to reconsider your response to the last inquiry. Boilers are very sturdy and have fewer moving parts than other types of heating systems, like furnaces or heat pumps. But that doesn't mean you can necessarily get away with not diligently caring for your boiler system.
In our last blog post, we covered why it's so important that you have furnace maintenance done and there are many checkpoints to consider with furnace systems. But any heating system needs to have annual inspections, boilers included. Read on to learn more!
Why Call for Boiler Maintenance
Think about what powers your boiler. Many homes in our area rely on natural gas. There are, of course, electric models out there. They are more expensive to operate and tend to be less popular… but we digress.
Any natural gas-powered appliance needs regular inspection to ensure its safety. Now, that doesn't mean your boiler system is inherently dangerous. It just means that going without maintenance does increase the risk of problems—and those problems can be hazardous. Natural gas lines are equally sturdy, but age and disrepair can lead to leaks, which can create a health issue for your household.
It's also important to remember that because a boiler is made of metal and is in constant contact with water, it suffers from a different kind of wear-and-tear than a furnace does. Of course, these systems are designed to resist corrosion for as long as they can. But neglecting boiler care can lead to rust development, and once a boiler starts to rust, its tank will need to be replaced, which is an expensive job!
That said, if the rust is only on the heat exchanger, then our pros can replace this portion instead of the whole boiler tank. But, we have to know the rust is there in order to help you make that determination. This means you must schedule maintenance! Boiler maintenance will also help us find leaks or leak risks. We are able to check for leaks along the tank itself and along the pipes during your tune-up.
One final reason boiler maintenance is so important is that it allows us to flush the tank. This needs to happen due to sediment buildup along the bottom of the tank. This doesn't need to happen every year, but our maintenance experts will figure out if and when it's necessary for you.
Give Us a Call to Set Up Your Maintenance Appointment!
Don't forget to ask about our Complete Home Comfort Membership Plan. This is our maintenance program that affords members a number of benefits, including loyalty discounts on services and repairs, a lifetime warranty on parts, discounted after-hours fees, and much more.
At Dalton Plumbing, Heating, Cooling, Electric and Fireplaces, Inc., your comfort is our promise! To set up a boiler maintenance appointment, give us a call at the number above, email customerservice@daltonphc.com or schedule an appointment online.