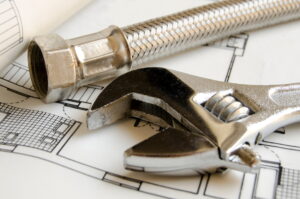 For many toilets, sinks, and other home plumbing appliances, it's normal to see flexible lines leading into the appliance. They're seriously great because they can mold any shape and fit through small spaces that other, less flexible pipes, would have trouble with.
But flexible lines are a lot more complicated than most people think. They're a more recent invention than regular plumbing pipes, and just like every other invention, they have pros and cons. Flexible pipes might seem like a perfect solution for nearly every pipe in your home, but that's not really true.
If you're looking to evaluate your plumbing system, or if you're deciding on who to trust for your next job, you can trust Dalton for plumbing service in Waterloo, IA. We've got you covered.
The Pros of Flexible Lines
Let's first start with the pros of these excellent systems. Flexible plumbing lines are pretty much any type of water line that can be moved around with your hand to form a shape or path. Your showerhead might be connected to a flexible line, or your toilet's intake line might be flexible.
They're used for appliances because they can be moved around if your appliances change shape or are replaced. You don't have to worry about the connection not fitting if the line is flexible and can be changed easily and affordably.
Here are some modern conveniences with these pipes:
Flexibility and convenience. It's no secret that using a flexible plumbing line is more convenient and easier than a standard copper or PVC pipe. Less rigidity means more room for errors and flexibility with the job.
Strength and effectiveness. These pipes are made of metal, which means they're strong and don't just break due to hot water use or UV light that might threaten a PVC pipe.
Affordability. These lines are cheap! They're some of the most affordable types of pipes on the market.
The Cons of Flexible Lines
Now let's discuss some of the cons of this type of pipe. Remember, a plumber will be able to differentiate different situations where a flexible line is better or worse. You should never just use flexible plumbing lines for everything in your home. They're not suited for every single plumbing need, and they will fail more often if you try to use them more than required.
A 5-10 year lifespan. Because they're flexible, they tend not to last as long as copper or PVC pipes. You can expect a 5-10 year lifespan from these lines before they start leaking or failing.
Susceptible to corrosion. These pipes are thin. That's how they're able to be flexible. That also means that corrosion can do more damage than it would to normal pipes. You might see leaks develop from this problem.
Leak-prone. As we've mentioned, they can leak due to unsealed joints and corrosion. Copper pipes usually don't leak as much as flexible lines do.
Can lead to over-engineering. That flexibility is a blessing and a curse. With rigid pipes, things need to be engineered in a simple way to remain effective. A flexible line can be curved around and connected in unconventional ways, which can lead to confusing and over-engineered plumbing systems if you're not careful.
At Dalton Plumbing, Heating, Cooling, Electric and Fireplaces, Inc., your comfort is our promise! To set up an appointment in the Cedar Falls area, give us a call at the number above, email customerservice@daltonphc.com or schedule an appointment online.