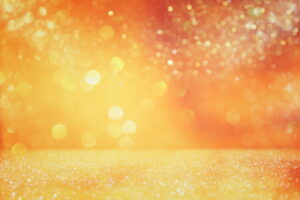 Are you one of those homeowners who love to decorate their home for the holidays, including Halloween? It's such a fun and festive time of year, and we don't blame you! But if you do decorate with lighting both inside and outside your home, we want to ensure you're doing so as safely as possible.
Sure, Halloween is spooky, but it doesn't have to be dangerous! Read on as we uncover some of our top electrical safety tips… and Happy Halloween!
Read Warning Labels!
Whether you're purchasing a string of orange and purple lights or a light-up/blow-up figure for your yard, it can be all too easy to just throw all the fun stuff in your cart and call it a day. But, you really should be aware of the wattage of these lights, and whether they're rated for outdoor use only or indoor use only.
Otherwise, you may overload a circuit, or even unintentionally create a fire or electrocution hazard… especially if you put lights intended for the indoors on the outside of your home–as outdoor lights usually have an added layer of protection by the plug or switch in case of inclement weather.
Aim to Use Battery-Powered LED Lights
We suggest that you don't use real candles inside your jack-o-lanterns that you keep out on your porch or even inside on your windowsill. Rather, it's a good idea to buy some disposable LED "tea lights" or even special flickering LED lights for Halloween decor.
This type of lighting is inexpensive–in fact, you can usually find a bag of LED tea lights in bulk–plus there is no risk of fire like there would be with an open flame, and they don't give off any heat.
Another option you might want to consider is buying strings of LED lights that run on batteries. These are fantastic options because you can put them virtually anywhere without ever needing to worry about plugging them in or overloading your home's electrical system.
Be Mindful of Nails or Staples When Hanging Lights
This is a problem we tend to see a lot of. When homeowners hang their lights, they may accidentally hammer a nail through the wire strand or damage the strand with a staple gun. While you might have it right on the edge and the wire still works, this does create a risk for electrical fire or even electrocution. The best way to avoid this is by instead using temporary hooks to hang your lighting.
Use GFCI Outlets
GFCI stands for Ground Fault Circuit Interrupter, and these outlets shut off power to stop high voltage shocks from occurring. If your home is not currently equipped with the right GFCI and AFCI (Arc Fault Circuit Interrupter) outlets, then this is even more reason to give our electricians a call!
At Dalton Plumbing, Heating, Cooling, Electric and Fireplaces, Inc., your comfort is our promise! To set up an appointment in the Cedar Falls area, give us a call at the number above, email customerservice@daltonphc.com or schedule an appointment online with a professional electrician in Cedar Falls, IA.